TABLE OLIVES ELABORATION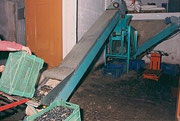 Reception of the olives hand picked from the olive tree one by one and transported in boxes so that they do not suffer any damage. Once picked they are cleaned of remains of dirt.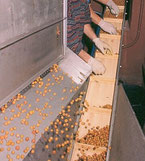 We check the size and quality of the olives that are going to be preserved in pots.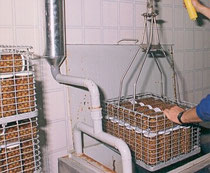 Olives are pasteurized in a hot water bath, so they can be preserved NATURALLY for 2 years, without any kind of PRESERVATIVES or STABILIZERS as our grandmothers used to do at home.
OLIFLIX.COM
Antonio Rey Solé
C/ Pont nº 6 43750 Flix (Tarragona)
Tel: 977 410 600 Fax: 977 411 393
Fotos: ©Copyright - oliflix.com